Greetings and felicitations, Insiders! Today's look behind the curtain is from Rebecca Schinsky, our Executive Director of Product & e-Commerce and professional Wearer of Many Hats. But before we get into that, congratulations to Kara, winner of our monthly Novel-level mailbag. Remember Novel folks, as long as you've updated your Watchlist in the last three weeks, you're eligible for the drawing. And how about a new store deal?
Buy any adult tee, get a water bottle for $5. Use code DOGDAYSINSIDE at checkout.
---
Ten years ago this month, shortly after moving to Richmond, VA, I walked into a Barnes & Noble and got the first job that would change my life.
That wasn't my goal at the time. My goal back then, fresh from dropping out of grad school and moving across the country, was to have a part-time gig that would give me space to "find myself" (oh, to be 24 again) and figure out my next "real" career move. I talked about some books I loved, exaggerated my previous retail experience, said I was willing to learn how to make lattes, and I was hired. For six months, I manned the cash register, sold membership cards, learned the finer points of shelving, and perfected the art of figuring out what a customer was really looking for when they asked for "this book about a tiger, I think it has a blue cover?" (Life of Pi, natch). Then the community relations manager (CRM) quit and I got a promotion that came with an office, a computer, and a door that closed! And that's when things got interesting.
One of my duties as CRM was to plan author events and handle local author signings, so when an author came in one day asking if she could arrange a signing, I took her info and told her I'd get back to her. The press release she included with her book looked pretty standard, but it had something I'd never seen before: a quote from a blogger! I wanted to see if this author was legit, so I googled the blog, and behold: it was just a normal person sharing her thoughts about books. She wasn't a professional book reviewer–the blog wasn't even her job–she was just there for fun. For fun! And there were people reading and commenting on her posts! Now, I know this might sound quaint to you since you're reading this as a newsletter from Book Riot, but ten years ago, it was staggering. That blog led me to others, which led me to LibraryThing, which led me to still other blogs, and you could have knocked me over with a feather. In one trip down the internet rabbit hole, I discovered that anyone–literally any Tom, Dick, or Harry–could just get a website and share their thoughts with the world, and if you were lucky, people would read them and talk to you. Amazing!
So I did it.
One bored summer afternoon (July 1, 2008, to be precise), I closed my office door, got a WordPress domain, and started reviewing books. I read and commented on other blogs. I later joined Twitter. Through a combination of luck, timing, and being unafraid of cursing in a book review, I built a readership, a reputation, and some relationships in publishing. I changed jobs a couple times, and I kept on blogging. Always on the side, always as a hobby, but always wishing and hoping and dreaming of the day it could maybe be a job.
Then in the summer of 2011, something called Book Riot followed me on Twitter. Eventually, I found out that Jeff O'Neal, whom I knew from his blog The Reading Ape, was one of the founders, and after a series of events that is now a crazy blur, I got hired to run social media for, I think, 10 hours a week. Which I did for definitely more than 10 hours each week, in the early-early morning before my barista shifts at a local Starbucks and late at night after finishing my other freelance projects. I worked a lot and slept not so much. It was exciting and terrifying and weirdly kind of liberating; you can do a lot of things when you're new and nobody is watching. So Book Riot was irreverent and a little snarky, and it tweeted a lot of hip hop lyrics. Here in 2017, that sounds like Amy Poehler trying to convince you that she's a ~cool mom, but it actually was new and different and, yes I'm going to say it, disruptive for the bookish internet of six years ago. I tweeted and Facebooked and moderated comments, and every day, I crossed my fingers that we'd make it to 2500 pageviews. (Which, for scale, is about what we do in an hour now.)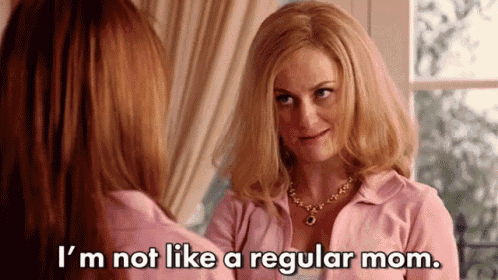 After a few months, my quarter-time job turned to half-time (let's be real, it was a startup, so I was really already working full-time), and then in May 2012, we made it official. Book Riot had survived its first six months and was Not An Immediate Failure, and I was a full-time editor and community manager. I tweeted and Facebooked and moderated comments, and now I also checked posts for typos, changed titles to be snappier, handled giveaways, answered reader emails, helped on some sales calls, and pitched in on whatever else needed to be done. That's the thing about a startup: if the bathrooms need to be cleaned, you better grab the scrubber because the janitor doesn't exist. Whatever the digital equivalent of scrubbing the toilets is, I did it alongside Jeff and co-founder Clint Kabler (who runs the operations and keeps the books balanced and the lights on) and, after not too long, Amanda Nelson.
Book Riot continued to grow. We ran some t-shirt campaigns and a successful Kickstarter. We launched a sub-domain for book trailers and a new site around food writing, which were, well, not successful. (RIP, Food Riot.) We made a practice of trying new things, and because you simply can't succeed at everything, we learned how to get comfortable with failure.
In Sister Act 2, Sister Mary Clarence (Whoopi Goldberg) tells her class: "If you wanna be somebody, if you wanna go somewhere, you better wake up and pay attention." To that, I say amen, but also: you better keep moving forward. So then there was Book Riot News and Book Riot Deals, which didn't work as sub-domains but found new life as newsletters. There are podcasts! So many podcasts. Book subscription boxes. A sister site about comics (RIP, Panels.) Multiple attempts at read-alongs. The Read Harder Challenge. Book Riot Live. Insiders. Annotated. Many things I don't even remember anymore. And now, the Pigeon pilot.
They won't all work out. They can't. But some of them will! And after these successes and failures, there will be more attempts and more unknowns and always, always more lessons to learn. It's something of a joke among Book Riot staff that launch day is never a big deal because by the time a thing launches, we're too busy working on the thing that comes after it to throw any confetti. But it's true. The daily, unglamorous, bit-by-bit work is the thing. One new reader. One more underrepresented author given a well-deserved platform. One more risk.
I'm here because ten years ago, I said yes to the niggling voice in my head that suggested I had something to say that people would want to read. And then I kept saying yes, even, and especially, when it was scary. Book Riot is here because Jeff, Clint, and the group of friends and family who provided the startup funding said yes to trying something new and maybe (probably) losing money. Then a dozen bloggers said yes to writing for a new site. Then readers said yes to thinking about books and literary coverage in a new way. Day by day, bit by bit, people took notice and the bookish internet changed.
Eleven full-time staff, 120ish contributors, and millions of pageviews later, Book Riot is here because you are here.
Okay. What's next?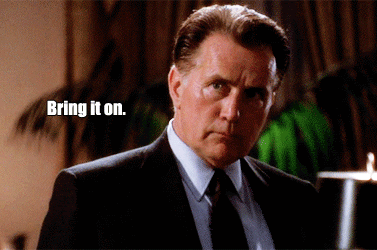 -Rebecca